Ilex International incorporates the Pro Santé Connect system and the e-CPS into its security solutions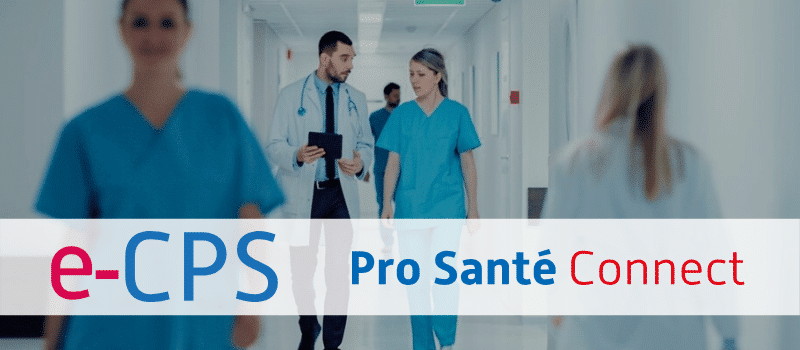 Presented by the government as two of the pillars in the digital road map, Pro Santé Connect (Health Pro Connect) and the e-CPS (electronic health professional card) should allow mobile use to be rolled out from 2020.
With a level of security equivalent to the CPS card, the e-CPS allows health professionals to authenticate themselves directly with an online service using a mobile or tablet, without needing to pass via a configured workstation equipped with a card reader. The e-CPS becomes an additional means of authentication, and possession of a CPS card is no longer essential once you have enrolled.
The e-CPS is one of the means of authentication that online services can offer by joining Pro Santé Connect. Pro Santé Connect is a national identification provider in the sector based on the openID protocol, the technology used by the single identification portal of the administration, FranceConnect.
Although the aim of this system is to simplify access for health professionals, it also frees online service operators from the constraints relating to authentication processes by delegating them to Pro Santé Connect, leading to considerable reductions in integration costs and time.
Pro Santé Connect also standardises the quality of identity checks, and ensures they are updated instantly across the entire region, without affecting the operation of the digital services connected.
Ilex International, an identity and access management specialist present in the health sector since 1996, has been able to adapt its offer to meet the specific requirements of the sector in terms of business practices, confidentiality and traceability, and provide the best possible support to health establishments in ensuring their compliance with the sector regulations.
The Sign&go Global SSO access management suite is built on a secure platform based on market standards and respecting the recommendations of the French Digital Health Agency (ANS) in order to ensure high levels of security and interoperability. Following the procedure and the test environments provided by the ANS, the Ilex International R&D teams have incorporated the Pro Santé Connect systems and the e-CPS into the Sign&go Global SSO solution.
"As a long-standing partner of the ANS, we wanted to show our commitment to the digital health roadmap by keeping to the agreed schedule. Our R&D teams met the challenge and incorporated the e-CPS and Pro Santé Connect natively into our access management solutions. The aim of this was two-fold: to guarantee compliance with the security rules in the sector, but also to increase the interoperability of health information systems to allow a united and smooth digital care path, both for patients and for health professionals. Simple navigation between the various application services, without cutting back on security, is essential in a sector where access to information needs to be quick and faultless."

Vincent DESBIENDRAS – Product Director at Ilex International
https://www.ilex-international.com/wp-content/uploads/2020/05/Pro_Sante_Connect_e_CPS-2.png
350
800
Sophie Iriarte
https://www.ilex-international.com/wp-content/uploads/2022/10/RVBR_Ilex_IAM-Platform.svg
Sophie Iriarte
2020-05-13 21:26:47
2020-07-23 22:00:55
Ilex International incorporates the Pro Santé Connect system and the e-CPS into its security solutions