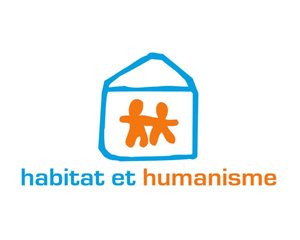 By combining Ilex International's IAM platform with the expertise of IDento, Habitat et Humanisme automates identity management and secures employee access to the information system. In addition, it provides them with a modern and ergonomic work environment.
The solutions implemented:
The solutions implemented:
The challenges
Modernise and simplify staff management
Simplify user password management
Take into account mobile employees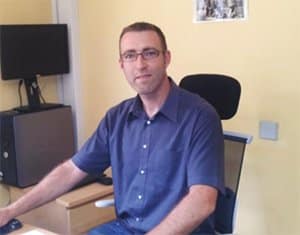 "We were looking for a solution that could be easily integrated to our existing environment. We have a Web portal that is accessible both to volunteers and employees. It enables them to declare arrivals/departures and to access a dozen Web applications. Many volunteers use Office 365 from this portal, for example. The software solution had to be capable of retrieving the data entered from the portal and use it to create application accounts automatically."
The challenges
Modernise and simplify staff management
Simplify user password management
Take into account mobile employees
Securing and simplifying access to applications with Sign&go Global SSO
In January 2014, encouraged by the daily improvements brought by Meibo People Pack, the IT Department decides to go further and optimise application access management.
People working for Habitat et Humanisme have very diverse profiles, different needs and different practices. Indeed, employees and volunteers do not access the information system in the same way (internal access versus external access) and do not have access to the same applications. Besides, the IT Department has no control over the volunteers' workstations and cannot impose on them a system that is too restrictive.
Therefore, IDento suggested harmonising and simplifying access management with Ilex International's Sign&go Global SSO solution which combines strong authentication, Web Access Management, identity federation, mobile SSO and eSSO (Enterprise Single Sign-On) functionalities.
Employees have to go through multiple authentication procedures and repetitive password entry steps in order to access, first, the Habitat et Humanisme's portal and then their applications, from any access point (PC / network of the organisation or personal network, tablet…). The idea is to eliminate these multiple steps.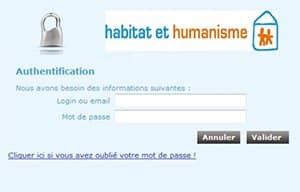 "With the implementation of Sign&go Global SSO, we have reached a new stage. Now, volunteers and employees can all access their Web applications simply and securely. For instance, thanks to Web SSO and identity federation, a volunteer can now login to the Habitat et Humanisme portal with his mobile tablet at home and then have direct access to Office 365 without having to re-authenticate. We have strengthened security and enhanced users' daily work with an ergonomic solution."
Step by step approach for more efficiency
To continue with these successful technological changes, Habitat et Humanisme's IT Department chooses to replace the open source authentication solution protecting its portal with Sign&go Global SSO. The objective is to capitalise on the existing security tools and benefit from all the functionalities provided by Sign&go Global SSO.
"Concerning our requirements, our partners, IDento and Ilex International, have always been responsive and supportive. Thanks to the close relationship we have built, our project has significantly grown and today we have a comprehensive IAM system. They respected our pace, our constraints and they understood the specific context of our organisation."
The benefits
Simple management of diverse users
Harmonisation of access management
Access security and traceability
User experience enhancement
Employee mobility support
The benefits
Simple management of diverse users
Harmonisation of access management
Access security and traceability
User experience enhancement
Employee mobility support