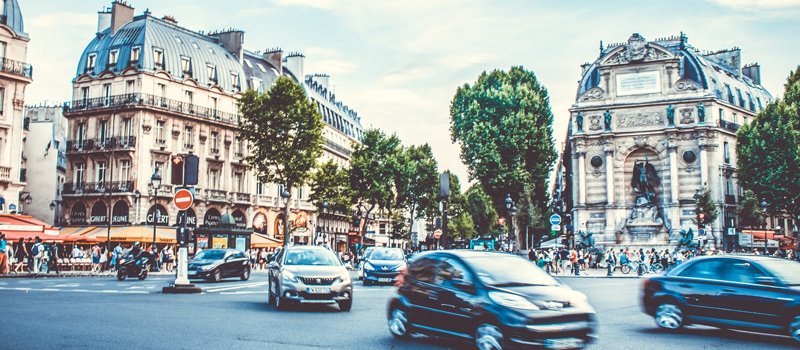 Meibo helps the Regional Council's General Secretariat to better carry out its mission.
Premier region in France
With 11.36 million inhabitants – approximately 19% of the French population – distributed across 8 departments and 1281 communes – 2% of the national territory – the Île-de-France region is the most populated in France. In addition to representing 22.5% of the active population, the "Francilien" population is notably characterised by having a high birth rate (more than 1 in 5 births in France takes place in Île-de-France) and by its youth: 56.8% of the population is under 40 years of age.
The Regional Council acts within the scope conferred by the decentralisation laws, but also in other areas of involvement in everyday life, with the constant objective of improving the life of the "Franciliens".
Babylone: mandates management system
The "Franciliens" elect 209 regional councillors for six years, by party-list vote, according to a mixed system combining majority and proportional voting rules, in one or two voting rounds. Today the Île-de-France's Regional Council assembly is composed of 7 political groups along with independents.
The Regional Assembly and the Permanent Commission (composed of 47 members from the Regional Assembly) relies on the advice of 15 or so themed commissions and is tasked with preparing the decisions which will be submitted to vote.
Until 2007, the Regional Council relied on "Babylone", a client/server system based on PowerBuilder technology (which itself was based on a FileMaker Pro database) to manage its mandates and all information necessary for its functioning.
In 2007 we decided to upgrade our system to a web application, accessible from a simple browser. We looked to facilitate data exchange without reinventing the wheel. In order to limit costs, we capitalised on the experience gained during our enterprise directory rebuilding project, developed on Ilex International's Meibo technology. The openness and upgradeability of Meibo being two strong arguments that we took into account in order to upgrade Babylone.

Philippe Debrix, Project Manager for the Regional Council
Version 1 of Babylone, a "delegation powers" management application, only consultable from one workstation, no longer met the everyday needs of the administration of the Regional Council. In addition, support for PowerBuilder had just been suspended.
Our project subscribed to most of the French administration's desire to standardise IT systems around Open Source. As such, it was based upon a J2EE Tomcat application architecture, OpenLDAP directory and Linux servers. Founded upon openness and sharing, these solutions enable the modernisation of public service IT for lowest cost, all whilst capitalising on leading edge technology.

Philippe Debrix
The Île-de-France Regional Council therefore confided the development of its new application, based on the Meibo content management system which is compatible with all of the LDAP directories and SQL databases on the market, to Sully Group.
" From the composition of electoral lists to the management of information and elected officials,… "
Today, Babylone contains all of the information required for the management of elected representatives of the Regional Council and offers numerous identity management functionalities, management of lists, mail-merge and meeting management, in addition to a historical record going back to 1976.
From the composition of electoral lists to the management of information and elected officials, Babylone today covers all of our administration management needs: we enter the electoral lists and then at election time we create the mandate entries by selecting the elected officials. For each elected official we enter various items of information that may or may not be made public: contact details, membership of commissions, participation in school administrative councils, etc. In parallel, we manage several meetings: sending of attendance notices (e-mail or traditional mail), attendance sheets, alphabetic lists and appointments. All of this information becomes a historical record and is conserved. epuis la constitution des listes électorales jusqu'à la gestion des informations et des élus, Babylone couvre aujourd'hui la totalité de nos besoins de gestion administrative : nous saisissons les listes électorales, puis à l'issue des élections nous créons la mandature en sélectionnant les élus. Pour chaque élu, nous saisissons un certain nombre d'informations qui seront rendues ou non publiques : coordonnées, appartenance aux commissions, participation aux Conseils d'administration de lycées, etc. Parallèlement, nous gérons de nombreuses réunions : envoi de convocations (e-mail ou courrier traditionnel), feuilles d'émargement, listes alphabétiques et désignations. L'ensemble de ces informations est historisée et les historiques sont conservés.

Sophie Brezel, Project Manager at the Regional Council's General Secretariat
Moreover, the system offers user-friendly phonetic search functionality (by name, department, political group, etc.), gateways to messaging systems (Outlook for example) for facilitating mail-merge, report publication (for example, the Regional Council's directory can be distributed and updated on demand) and extraction in Excel format.
Information is extracted every night from Babylone for insertion into the various systems, such as our extranet – the elected representative's portal, our intranet or the region's web sites. Inversely, we integrate information emanating from the senior-school's databases which serves to enhance the information on the Regional Council's appointments and participation on the region's senior-schools administrative councils.

Philippe Debrix
A more reliable, more flexible, more modern system
In terms of functionality, the new Babylone system has received the support of all its users: all of the functions required on a daily basis have been integrated into the same application, which obviously enables us to save time. We have made an important advance in terms of reliability thanks to pre-defined Word templates, which facilitate the extraction of information. The meeting management function is particularly appreciated: we worked constantly and with urgency and so any means of saving time, without losing reliability, is obviously a plus. Thanks to its conviviality, Babylone helps us to devote less time to administrative tasks and respond more rapidly to the demands of our elected representatives.

Sophie Brezel
In addition, modifications are now much easier to program and do not require the intervention of the IT department.
The themed commissions for example, are constantly updated. Even if we haven't precisely calculated these time savings and extra reliability, we are benefiting from a significant improvement in productivity. Thanks to Meibo, today we have a system which is not only easy to use and administer, but one which equally offers a number of enhancement possibilities.

Sophie Brezel
Key Takeaways
The challenges
Upgrade the Mandates Management System to a web application accessible from a simple browser
Propagate use of the IT system throughout the administrationƒ
Reduce expenses by capitalising on internal competences
The solution : Meibo
Directory content managementƒ
Open source technology friendly open sources
The benefits
Numerous functionalities: Identity management, list management, mail-merge and archivingƒ
Predefined Word data templates that facilitate data extraction
ƒSaves time on administration tasks which enables answering elected officials requests
https://www.ilex-international.com/wp-content/uploads/2019/10/conseil-regional-ile-de-france-meibo-identity-management-gestion-mandatures.jpg
533
800
Ilex International
/wp-content/uploads/2019/07/logo_ilex_international_avec_carre_rouge-180x180.png
Ilex International
2012-06-08 12:24:41
2020-01-16 16:17:49
The Île-de-France Regional Council manages its representatives' mandates with the aid of Meibo