Ilex International launches Breach Confidence Index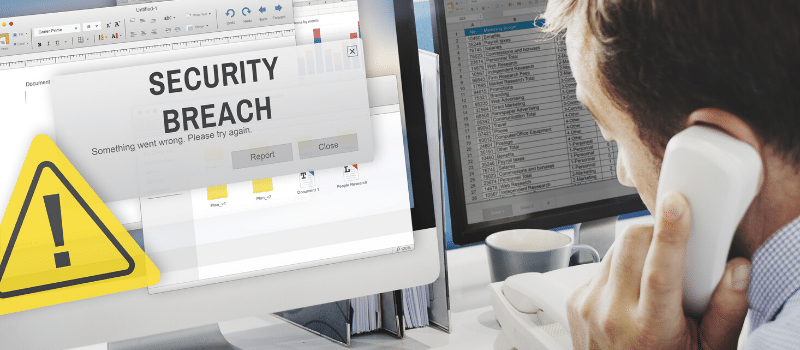 22nd October 2015, London
As the Ministry of Defence highlights the growth and costs of cyber security breaches, YouGov online survey raises concerns about misplaced confidence among British businesses.
Ilex International today announced the launch of its Breach Confidence Index. The Index is a benchmark survey created to monitor the level of confidence that British businesses have when it comes to security breaches. The Index shows high confidence levels with almost a quarter (24 percent) of IT decision makers surveyed very confident and 59 percent fairly confident that their business is protected against a data security breach.

The Breach Confidence Index raises major concerns for British businesses. Businesses are not currently required to report security breaches and in many cases, may not even know that they have experienced one. The survey found that almost half of those surveyed (49 percent) said their business has not experienced a security breach. In comparison to actual statistics shared at the 2015 Cyber Symposium, there is a major gap between the perception and reality of security breaches among businesses.

"With the UK being a leading economic centre and a major target for cyberattacks, the high confidence level is worrying and completely misplaced. The Breach Confidence Index shows that businesses have a false sense of security which could result in an increase in security breaches."

Thierry Bettini, Director of International Strategy at Ilex International
Recognising and closing the gaps
The Index aims to educate businesses and share learnings from those that have suffered a data security breach. IT decision makers surveyed revealed the most common weaknesses resulting in a security breach:
Malware vulnerabilities (22 percent)
Email security (21 percent)
Employee education (15 percent)
Cloud applications (12 percent)
Insider threats (12 percent)
Access control (eight percent)
BYOD or mobile access (eight percent)
Non-compliance to current regulations (six percent)
Weaknesses relating to identity and access management considerably increase as organisations expand their workforce. Some of the most common issues highlighted by large businesses include insider threats (44 percent), employee education (42 percent), access control (26 percent) and BYOD or mobile access (24 percent).

"It's important that businesses come to terms with the reality of data security breaches. If they don't think they have been targeted yet, they will be and need to be prepared. As technology evolves and brings new security risks, businesses should be doing all they can to educate employees on security best practices and tighten access to sensitive data."

Thierry Bettini, Director of International Strategy at Ilex International
"We believe it's better to invest in digital now than pay the penalty later on. So, as the headline writers are fond of writing – we're putting our money where our mouse is – channelling more than £860 million into our National Cyber Security Programme. However, the story doesn't end here. Like the technology itself we must continually adapt."

Rt Hon Michael Fallon MP, Ministry of Defense (2015 Cyber Symposium)
---
Notes to editors
All figures, unless otherwise stated, are from YouGov Plc. Total sample size was 530 IT Decision Makers. Fieldwork was undertaken between 6th – 12th August 2015. The survey was carried out online.
https://www.ilex-international.com/wp-content/uploads/2015/10/security-breach.png
350
800
Sophie Iriarte
https://www.ilex-international.com/wp-content/uploads/2022/10/RVBR_Ilex_IAM-Platform.svg
Sophie Iriarte
2015-10-22 09:00:31
2019-10-28 20:37:24
Ilex International launches Breach Confidence Index