Airbus Cybersecurity and Ilex International extend their collaboration for a further 5 years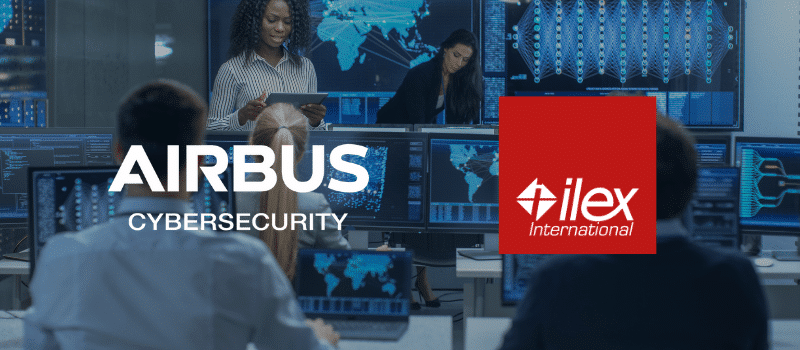 3rd march 2021
Airbus CyberSecurity and Ilex International, two European providers in the cybersecurity sector, have been working together since 2011 to provide a unique, complete and modular IAM offer for their customers: CymID.
CymID is a pre-packaged solution user and access management solution, entirely designed and developed by Airbus Cybersecurity. CymID draws on Ilex software solutions and notably includes identity management (identity directory, user and rights management, provisioning, etc.), access management (authentication, access control, Single Sign-On and identity federation, etc.) as well as authentication support management (Card Management System) modules.
It offers organisations wide functional coverage at a lower cost, all in a single solution which is quick and easy to implement.
The CymID offer has developed considerably since 2011, and now lies at the heart of Airbus CyberSecurity solutions.
"Our ambition is to develop and federate an ecosystem of European partners in the field of cyber security, in particular in order to bring competitive sovereign solutions to the market. We have been working hand in hand with Ilex International for several years and their technology is integrated into our CymID solution, which, amongst other things, allows us to provide a simple and packaged solution. It is used in our Cyber programmes (IT/OT) and for the security of connected objects (IoT)."

Eric Chambareau, Head of Engineering Airbus CyberSecurity in France
"This partnership with Airbus Cybersecurity is solid, and CymID is the fruit of a long-standing collaboration. In the current context, it is very much necessary to continue combining forces with renowned cybersecurity experts in order to provide organisations with a specific, easy to integrate response allowing them to detect and counter cyberattacks. In such a context, the CymID solution provides a perfect response to IAM challenges for small- and medium-sized information systems in particular."

Olivier Morel, Deputy General Manager of Ilex International
https://www.ilex-international.com/wp-content/uploads/2021/03/news_airbus_cybersecurity_ilex_international.png
350
800
Sophie Iriarte
https://www.ilex-international.com/wp-content/uploads/2022/10/RVBR_Ilex_IAM-Platform.svg
Sophie Iriarte
2021-03-03 21:23:10
2021-03-03 21:23:13
Airbus Cybersecurity and Ilex International extend their collaboration for a further 5 years